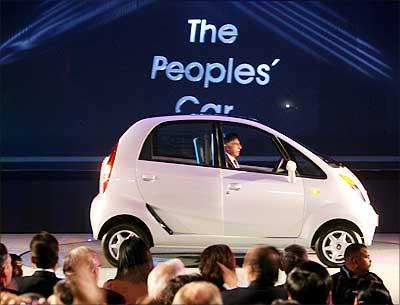 So after a long political drama and uncertainties TATA is pulling out of Singur. What next?
Many questions arise at this critical juncture...


When will ultimately the common man's car roll out?

Who benefits out of Tata's exit from Singur? ....Mamatha Banarjee- after a successful campaign against the plant? Other state govts who finally gets a chance too woo Tata to their place? Common farmers who may get their acquired land? Rivals of Tata who dreads an entry of Nano- other small car, two wheeler and three wheeler manufacturers, to whom Nano is a threat? or any real estate agencies who may be planning to grab the acquired land at a cheap cost?
Who are the losers? ..... Tatas who have invested a fortune there? Ruling communist party who has lost their image? People of Bengal?
What will happen to all the acquired land? Will it go back to farmers or will some one make it their own once the temperature comes down?